BeamNG.Drive
In late May 2015, a German video game developer launched a new vehicle simulation game called BeamNG.Drive. The company added their name to the front of the game title; the Steam platform welcomed BeamNG.Drive into the fold. It was initially only available for Windows operating systems. It had been exactly three years since the release of a YouTube video "Revolutionary soft-body physics in CryEngine3". During this three years developmental stage, BeamNG worked out some bugs. After an open vote approval on Steam Greenlight early in 2014, the game
Game Play & Features
BeamNG.Drive uses dynamically realistic graphics.
The vehicles are easy to control, plus there are various unique cars and extreme driving challenges.
Expert gamers deem BeamNG Drive to be one of the best soft-body physics games. It blurs the lines between the real world and the game world of the virtual.
Players can add diversity to the game worlds using specific, free in-game modifications.
The game builds on the astonishingly realistic destruction of equipment.
When drivers collide with objects such as trees and walls, the doors, bumpers and even the hood will go flying across the screen.
The most devastating collisions will turn the driver's vehicle into an accordion.
The original game can be quickly modified. Players can download a favorite's pack that includes items like aircraft and various maps with changing topography.
Players can choose between an assortment of regional areas and game locations. These can evolve from ground missions, into spectacular flying stunts.
If a high-powered vehicle navigating difficult topography isn't challenging enough, players can choose to add weather-related elements such as heavy rain, fog, or ice storms.Maximum realism allows to achieve the refinement of the Players can maximize realistic-like game events by applying an engine Torque 3D.
Available Car Series
Cars, cars, and more cars! There are dozens of models, types and odd configurations for the finicky player. Players can choose from sporty race cars, trucks, off-road type vehicles, or pricey sports cars. There is a free archive of downloads to apply different mods to each car. Here are some of the most popular models.
Koenigsegg CCXR
Koenigsegg One1 2014
ETK 800-Series diesel V6 v3.0
Gavril D-Series tough v3.0
Ibishu Hopper drag v1.4
Ford GT 2017
Jaguar F-Type SVR Coupe
Ibishu Covet condensa electric drive v3.2
Burnside Special rat rod v2.1
Ibishu Hopper diesel motor v3.5
BMW i8 eDrive (I12)
Ferrari F12tdf
Gavril Barstow high power v8.1
Gavril D-Series more parts v1.1
Plymouth Road Runner v1.5
Chevrolet Corvette Stingray 1969
Bruckell Moonhawk off-road v1.2
Burnside Special off-road v1.1
Audi R8 LMS GT2
BMW 750iL (E38)
BeamNG Drive Mods
Arguably one of the most exciting features of this game is the community built, BeamNG Drive Mods. Here you will find a massive resource of mods made by dedicated car enthusiasts from all over the world. Use the search function to drill down to see specific mods that interest you, or use the Category navigation to discover new and relevant mods. You can even search resources by most active author or latest reviews.
Filter by the last update, submission date, rating, downloads, and title.
Mod Categories Include
Vehicles
Scenarios
Terrains, Levels, Maps
User Interface Apps
Sounds
License Plates
Mods of Mods
Skins
How to Install Mods
Installing mods is simple. You will find mods in both the in-game repository (currently undergoing update) as well as the resources section of the official website. The mods should be in the zip file format for the installation to work correctly. Here is how you install mods manually.
1. Download the mod or mods you want to install.
2. Move the Zip file or files to your mods folder. Locate the mods folder in Documents/BeamNG.Drive/mods. If for any reason you do not have "mods" folder, you can just create one and you'll be good to go.
Note: Do not extract the Zipped mod files! All you need to do is move the Zip files to the correct folder; the system will take care of the rest.
Video Guide for both Automatic and Manual mod installation
Summary
Drivers can perform dangerous stunts while racing across a changing terrain. BeamNG Drive offers an intense graphical experience using calculated soft-body physics. It brings the reality of epic car crashes to life. Players will never get bored stuck with the same car or driving around in circles in the same venue. One of, if not the most exciting a drive-simulation game as there is.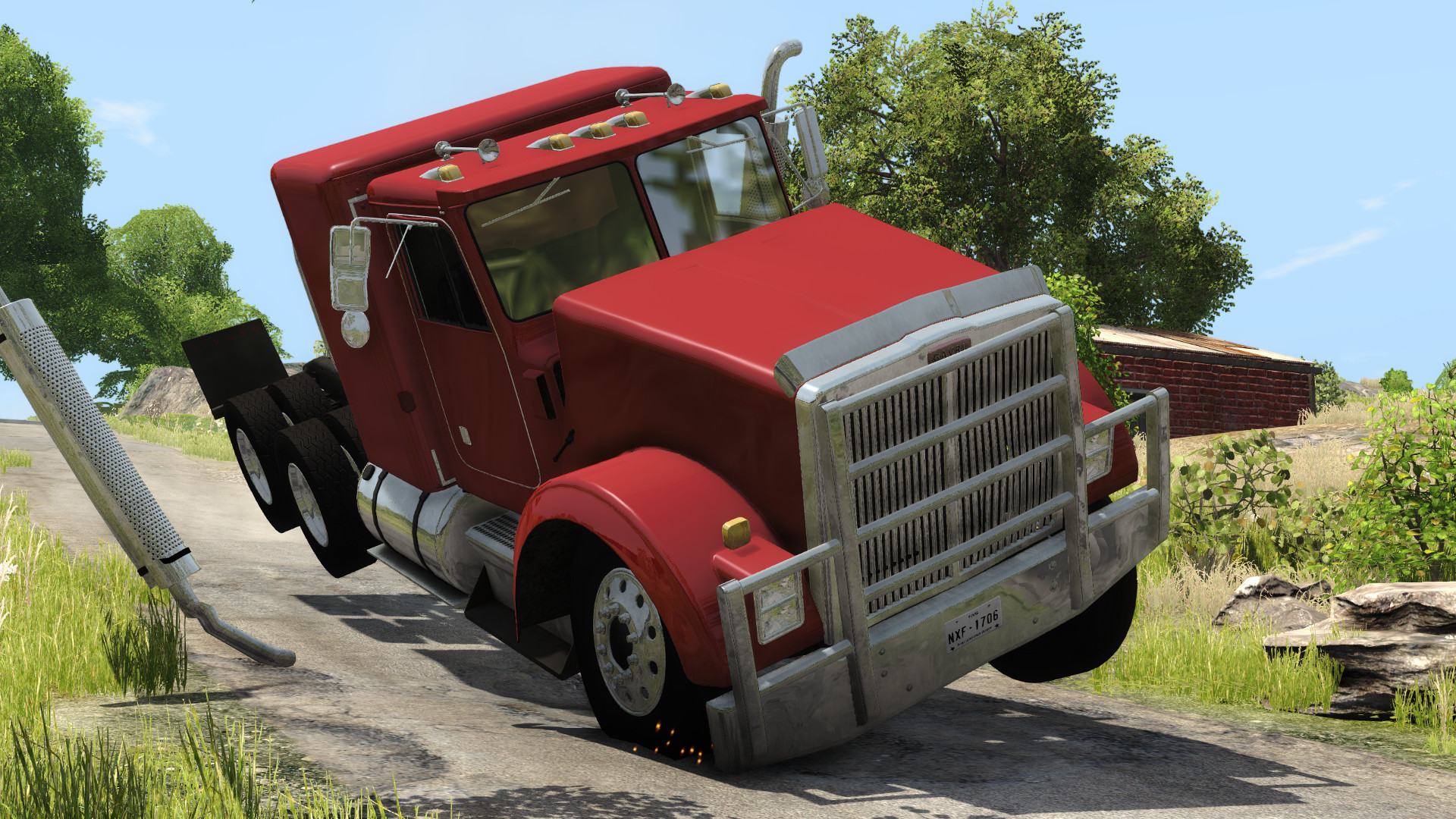 BeamNG.Drive System Requirements
Minimum
Recommended
Optimal
Quality Settings
OS
Windows 7 SP 1
Windows 7 SP 1(64-Bit) or Better
Windows 10(64-bit)
High Quality Setting


Processor
Desktop i3
Intel i5
Intel i7 or AMD 6 core or better
Ram
4 GB Ram
4 GB Ram DDR3
8 GB DDR3
Normal Quality Setting


GPU
GTS 450 or similar
GTX 560 or similar
GTX 780 or better
DirectX
DirectX 11
DirectX 11
DirectX 11
Lowest Quality Setting


Storage
5 GB
5 GB
5 GB
BeamNG.Drive is not supported by MacOS or Linux at this time. VMs and gaming consoles are not supported.